Way Beyond Two Thumbs Up!
Chappelle's Show is laugh out loud funny. Dave Chappelle and the rest of his writers really prove a point or make fun of current events or even past events going on in the world. Dave has great characters such as Tyrone Bridges, a "crackhead" who has gone out of his mind. Dave also does good celebrity impressions, his most famous being his Rick James impression.Dave always has good material with the sketches and his stand-up on the show. Some other cast members on the show are Charles Q. Murphy, Billy Burr and Randy Pearlstein. His cast really help out Dave with sketches. Charles Murphey is my favorite cast member. Charlie Murphy's True Hollywood Stories is where Dave's Rick James impression came from. Most episodes Dave has a musical guest at the end of the show. Usually the guests are rap or hip-hop musicians. Some well know performers like Snoop Dogg and Busta Rhymes have preformed of the show. There has been word that Chappelle's Show might be over and I would be very upset if that happened. Its always a party on Chappelle's Show and it always will be.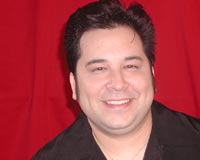 Wanda Does It All!
This was not completely a reality show. They used actors and actresses for some roles, but it still had Wanda's smart-ass personality. They did not take away the way she is, a comedian who likes to tell it like it is. Wanda can really make you laugh. Her manager Tim Brewer and her friend Sue would always be around, getting her out of trouble since shes always causing it. Sometimes she would do stuff she shouldn't have been doing. Personally, my favorite episode is when Wanda became a repo woman. She had to tow cars from people who didn't pay for the automobile. Funniest episode! Wanda Does It is on Comedy Central.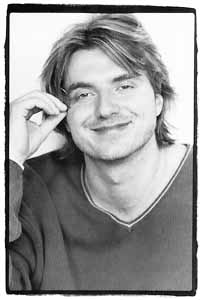 Geoffrey Hughes
Geoffrey Hughes was born on Feburary 2, 1944. He started his career in repertory at the Victoria Theatre in Stoke on Trent. This was followed by his first West End production, the Lionel Bart and Alun Owen musical, Maggie May. Among his many other appearances on television are, The Saint, Shadows of Fear, 7 Cars, Flying Lady, Dr. Who, Spender, Boon and others. He played Trinculo in an all filmed version of the Tempest for the BBC and Squire Clodpoll in Good Friday 1663, one of Channel Four's new avant-garde operas. His comedy appearances on TV include, The Likely Lads, Please Sir, Curry and Chips, and The Upper Hand and Onslow, the less than salubrious brother in law of Hyacinth Bucket in the BBC comedy series Keeping Up Appearances. He is currently playing Twiggy in a new drama/comedy series, The Royle Family. Geoffrey's film credits include, The Bofors Gun, Adolf Hitler My Part in his Downfall, Needle, The Man from the Pru and others. He was also the voice of Paul McCartney in the Beatles' cartoon film Yellow Submarine. His off-stage interests are Sailing, Golf Cricket, Music, Trees, and Beer. Born and brought up in Liverpool he now lives in Northamptonshire.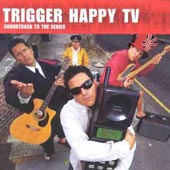 Christian Duguay
Born in Standford, California and raised in Readfield, Maine, Christian Duguay attend the Berklee College of Music where he majored in Jazz Theory and Composition. After three years of playing the guitar in a tiny practice room, he decided that he wanted to be a stand-up comedian. After moving to California, Christian enrolled in the film school at Cal State University Northridge, majoring in screen writing. He performed with the improv comedy group Legitimate Freaks, and then enrolled in the Groundlings Theater, where he took classes for three years and eventually was elected to the Groundlings Sunday Company. Christian was a cast member on Mad Tv, only on season six. He has also made appearances on Arrested Development and Yes Dear.
The Best Roadtrip Movie
If you have read reviews on Rolling Kansas that say the movie was terrible, I say they're all wrong. Rolling Kansas is a fantastic movie. Its about five guys, three of them brothers, from Texas on there way to a magical forest of marijuana in Kansas that the three brother's parents had a map of. The oldest one, Dick, just went through a divorce, losing alot of his possesions and his T-shirt business is failing due to his co-worker, Bill. Very determaned, he gets the idea for the trip, to harvest and sell the drugs for money. He buys a bad car, some bad tools for this bad idea. They meet alot of different kinds of people along the way. When they get there they have a little trouble but get help from a new friend they meet up a tree. If you want to know the rest of the story, see this great movie starring James Roday, Sam Huntington, Charlie Finn, Jay Paulson, Ryan McDow and Rip Torn.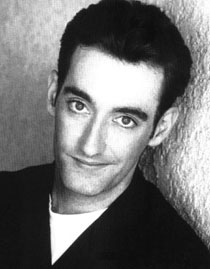 Jon Stewart
A New Jersey native, Jon Stewart is considered one of America's top social and comedic voices. From his anchor chair of Comedy Central's The Daily Show with Jon Stewart, he has breathed new life into a show that hadn't even seemed to need it. Since taking over as the anchorman of The Daily Show for Craig Kilborn in January 1999, Stewart's presence has seen higher ratings and awareness for himself and Comedy Central. With an election year, Stewart and The Daily Show were poised to lead the way to the White House as the torch bearers of Comedy Central's Indecision 2000 election coverage. Indecision 2000 covered the elections, debates and candidates from the Iowa Caucus and New Hampshire primary straight through to the National Conventions and culminated on Election Night with a one-hour special. Prior to taking over The Daily Show, Stewart's most recent television work was on HBO's critically acclaimed series-within-a-series, The Larry Sanders Show, playing a character he should know very well, himself. The final season saw, among other things, Stewart seemingly being groomed to take over the fictitious late-night throne from the perpetually paranoid Larry Sanders. Stewart also served as a creative consultant on the series.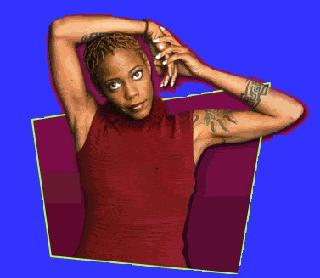 Bubble Boy Review Coming Soon